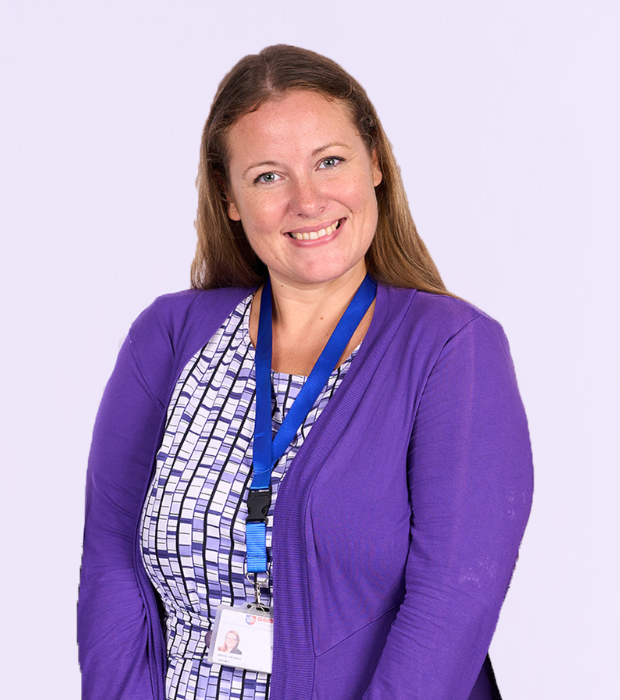 Foundation Stage
Welcome Message from the Head of Primary
Mrs. Rachel Hardwick
On behalf of the whole team, I'm delighted to welcome you to the Primary family at GEMS The British School, Al Rehab. At TBS we pride ourselves on developing children with a focus on our core values – this enables children to develop confidence and achieve excellence academically and socially.
We value greatly the home-school partnership and know that working together, we can support your child to reach their full potential.
Throughout the year, there will be many opportunities for children to showcase their skills and learning. We also have opportunities for student leadership (such as student council) and other extracurricular activities to enhance the learning in the classroom.
GEMS Core Values - How we live our Core Values everyday
1. Leading through innovation -Find the courage to challenge convention

We dare to dream of the possibilities

No idea is too small or too large if it makes things better for our learners and our people
2. Pursuing excellence -Work to continually exceed expectations

Just as we set educational standards for our schools, we ensure that everything we do is delivered to a high standard

We go the extra mile for our students and our colleagues
3. Growing by learning - Strive to develop your potential

Along with our students, we never stop learning

Each and every one of us has the capacity for leadership
4. Global citizenship -Making an active contribution to your local and global community

We respect and celebrate our diversity and recognize that there are many things that unite us all

We make a difference in our local communities so that we can build a sustainable planet to share

We build bridges of knowledge, push boundaries and unite young people.

We aim to produce not just great students, but great people who live with honesty, confidence and integrity
Curriculum Overview
In EYFS children begin their school journey following the UK Early Years Foundation Stage Curriculum. This guides the learning to ensure all areas of a young child's development are nurtured. Much of this is done by 'learning through play'. Moving on to Year 1 and 2 (Key Stage 1), more formal learning methods are employed based on the objectives from the UK National Curriculum. Teachers provide child-focused lessons which cater to each individual child's needs. The core subjects (English, Maths and Science) are regularly assessed and monitored to ensure progress. As children enter Year 3 they begin Key Stage 2 (finishing in Year 6). Lessons are designed to meet the requirements of the curriculum in terms of skills and knowledge acquisition, with emphasis placed on application of these skills through practical activities and a cross-subject approach.
We work hard and have lots of fun at TBS – welcome to the family!