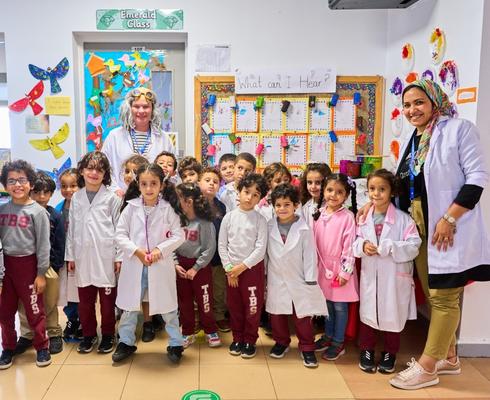 Facilities and Student Life
We are a small school with a big personality. Our campus, which covers an area of just under 9,000 square metres and accommodates around 1,000 students, caters to every individual student's interests. From specialised activity rooms, and a mid-size football field, to a multipurpose hall used to host our yearly displays, our facilities are exceptional. Being part of the Rehab city community, our students also benefit from exclusive year-round access to the city's sporting club, providing for an even wider range of interests for our students.
From the very first moment you enter our school, you will feel the great sense of community that comes with being one of the oldest schools in New Cairo. Some of our students have been at TBS for over 10 years, and for them, the school is truly their second home. We look forward to cultivating this same sense of belonging in every student joining TBS.
Gallery of our Facilities