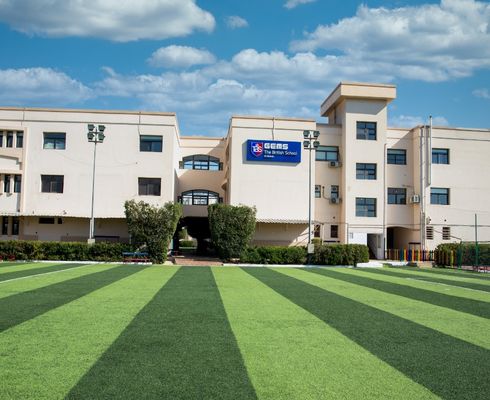 Welcome to GEMS TBS
GEMS British School Al Rehab, ( GEMS TBS)
Founded in 2001, GEMS British School Al Rehab, (GEMS TBS) is one of the oldest, most established British schools in Egypt located in the heart of the beautiful city of Rehab. We are committed to providing a respectful, nurturing and creative learning environment, delivering the highest standards of education to each and every one of our students.
Ever since we opened our doors, our team of exemplary teachers has been helping students achieve academic excellence, reflected in some of the highest IGCSE scores in Cairo. We are student-centred, with every activity at our school designed to develop creativity and inspire curiosity. Global citizenship and character development are fundamental to our success in nurturing highly inquisitive individuals who go on to challenge the status quo and contribute rich ideas to a rapidly changing world.
Adding to our heritage and track record of excellence, GEMS TBS recently joined the GEMS Education family of schools, setting our school further apart by allowing us to tap into a diverse team of highly experienced professionals as well as a world of new, exciting opportunities for our students. Through GEMS Education, our educators receive support in developing a future-proof educational model able to compete in an ever-changing world, allowing our students to benefit from the latest teaching techniques and curricular updates.
Thank you for considering GEMS TBS as the school for your child. We invite you to come and visit our campus and meet our welcoming staff.